LUPAH PHAIYM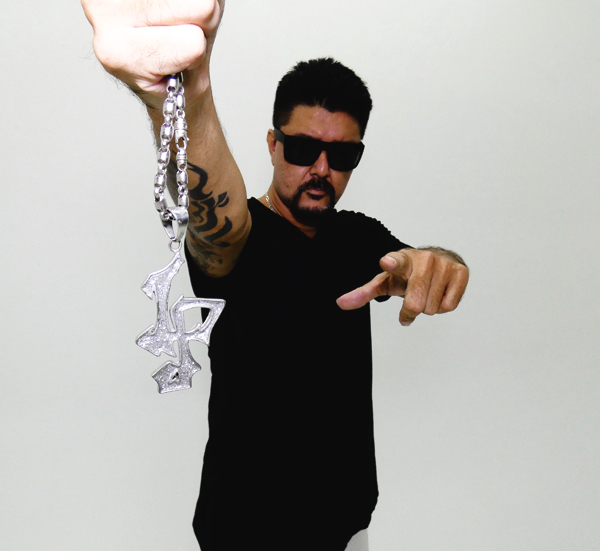 Who is LUPAH PHAiYM?
Music Producer / Remix Artist / Multi-Media Specialist (1969–)
Born in Seoul, Korea, on May 4, 1969, LUPAH PHAiYM took to the DJ booth at age 15. As a young teenager, he discovered the art of DJing through watching Grand Master Flash cut it up for the first time on a T.V program. From there on it was history in making. He worked in area clubs and house parties, mastering beat mixing and scratches. Eventually, this led to making beats and tracks for local artists where ever he laid his hat. In 1998, LUPAH PHAiYM and Austin "Uncle" Kim founded LP Entertainment, a music production company out in Orange County, California.
Born Louis Kim Lambert on May 4, 1969, LUPAH PHAiYM's DJ work started in his bedroom when he was just 15 years old. It wasn't long before he was making mixtapes and beats, where he became known as "D.J Louie Lou"—not in a position to book his own gigs, he always had his DJ equipment in the trunk of his car. But it was in this setting that he began to master his skills. Soon, at house parties and clubs he was the one to be called upon when the party needed a boost.
LUPAH PHAiYM received a turntable for Christmas in 1986 and soon turned his room into his studio. For hours on end, he would work his magic, taking pieces of different songs and sounds to make his own tracks. From that point on he kept on mastering his craft...  In 2011, he began producing videos and remix tracks for Grim Reality Entertainment. In 2018, he released his first project on Grim Reality Entertainment with JP Tha Hustler, called "Lupah Phaiym Remixes," followed by 4 more volumes. Currently, he is working on various remix singles and albums for Grim Reality Entertainment.
TO INQUIRE ABOUT PRICING ON REMIX PRODUCTION WORK: EMAIL LUPAH PHAIYM
LUPAH PHAIYM ON SPOTIFY
Lupah Phaiym Remixes, Vol. 1: JP Tha Hustler
Lupah Phaiym Remixes, Vol. 2: Various Artists
10 track digital album of Lupah Phaiym Remixes, featuring JP Tha Hustler, Slyzwicked, Nekro G, Masta V, Beastmode Warriors and more. Album released in 2019 through Grim Reality Entertainment, LLC.
Read more…